In a year when the number of homes listed for sale was below historical averages, actual home sales in Metro Vancouver set a new record.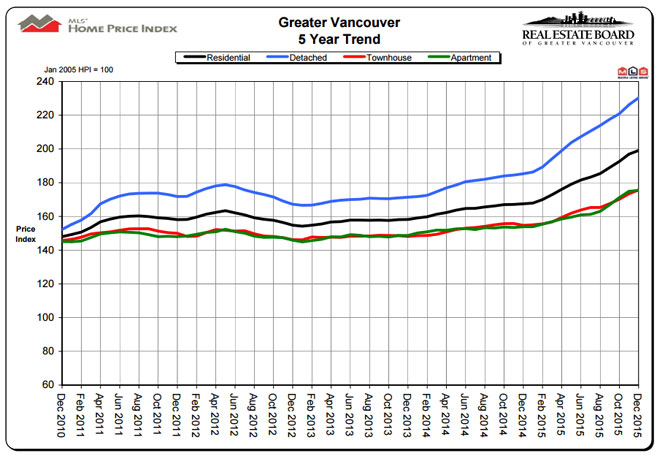 The Real Estate Board of Greater Vancouver (REBGV) reports that 2015 home sales were the highest annual total in REBGV history. This was powered early in the year by four straight months with more than 4,000 sales a month from March to June, another first for REBGV.
Sales of detached, attached and apartment properties in 2015 reached 42,326,...