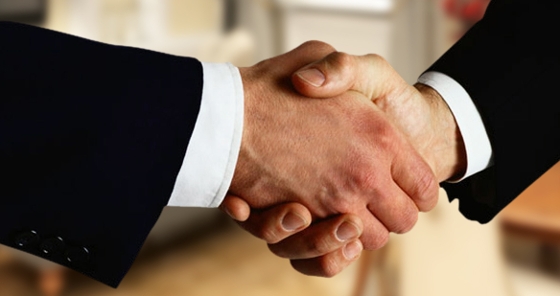 I negotiate for a living, day in and day out. It's one of my favourite things to do. Below are a few steps that, if followed, will help you save your money and help you become a better negotiator.
I grew up in South Africa with a father who was a very successful businessman. He owned a chain of retail stores. I attribute part of his success in business to his negotiation skills. He was always negotiating. Through osmosis I began to practice what I saw. I like to think I became a fairly good negotiator. I loved it. It entertained my competitive spirit and to me it was like a game. Whether I was buying or selling something, it was about how low or high I could negotiate the price.
Higher level negotiation involves a win/win collaborative approach. It's about making both parties feel they've got a good deal while knowing deep down that you have the upper hand because you've pre-determined what your concessions are going to be beforehand. That's right, if you want your next negotiation to be a success you need to plan for it. This is really the difference between the amateur and professional negotiator. The 4 steps below will help you plan for your next negotiation and help you to increase your chances of a favourable outcome. Please keep in mind these steps are designed for quick results only and are by no means all encompassing.
Step 1 - RESEARCH. Gather as much intel as you can. All information is good. For example if you are buying a car find out what the new price is; the blue book value; the black book value; what auto trader is offering; the features of the car; know all the upgrades and their respective values. Who are the competitors and what are they offering? The saying "information is power" has never been more true when it comes to planning for a negotiation.
Step 2 - IDENTIFY YOUR GOALS. What do you want to achieve? Identify your wants and those items you really need. Know your ZOPA (Zone of Possible Agreement) and try to uncover the other party's ZOPA. When buying, figure out your maximum price and try figure out the seller's minimum price. Where the numbers overlap, this is referred to the zone of possible agreement. If there is no overlap, there won't be an agreement and you can simply save yourself time and move on.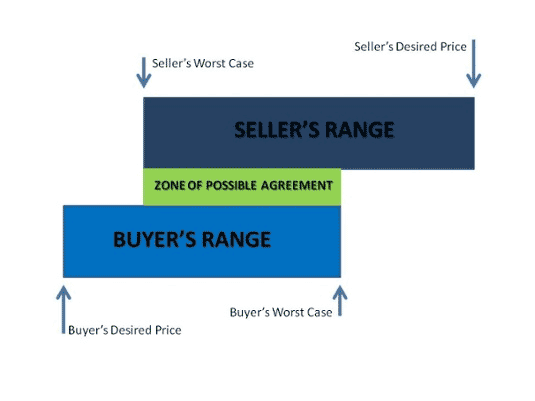 Step 3 - IDENTIFY YOUR BATNA AND WHO HAS THE POWER. BATNA stands for best alternative to a negotiated agreement. If the local toy store only has one of the toys that is at the top of your kid's wish list and there are 100 other parents vying for the same toy, you have very little power. The toy store has all the power which may result in you lining up outside the night before so you can be the first one in the store. As a professional negotiator you should be constantly trying to increase your power. So what is your BATNA? What are your options if you don't get this last toy? Is the toy available in another store? How important is it to your child to have this specific toy? Do they perhaps have another toy in mind that they would be just as happy with? For example, if you found another store that had 100 of these toys in stock, your BATNA would become high. You would then have more power and likely not have to line up outside the night before.
Step 4 - DECIDE ON A STRATEGY. What will your initial offer or counter offer be and will you be using competitive, collaborative or persuasive tactics? Try also to anticipate what tactics the other party may use. There are 38 negotiation tactics that could be used. A few examples may be for instance:
Silence

, in order to get the other party to talk more or to doubt something they had said;

Deadlines

are another tactic that help to motivate fast action;

"What if" or "suppose" questions

can be used to brainstorm possible ways around issues;

The "all I can afford" tactic

, which could be real or not, focuses on not exceeding your limit and;

Problem transfer

, which is giving your problem to the other party to solve.
In summary, the next time you find yourself having to negotiate, remember to take a moment and plan. Research, Identify Your Goals, Identify your BATNA and who has the power and decide on your strategy. Think about these 4 steps and hopefully they'll help you save a few dollars.
Be sure to like our Facebook page to receive other similar articles.
About the author: Since 2004 David Reimers has successfully negotiated hundreds of real estate transactions worth well over 150 million dollars. He holds the Master Certified Negotiation designation from the Real Estate Negotiation Institute. The Institute is a member of the Harvard Program on Negotiation and researches negotiation literature, theory and techniques from around the world.
The above article is not to be reproduced without prior wrtten authorization from the author.