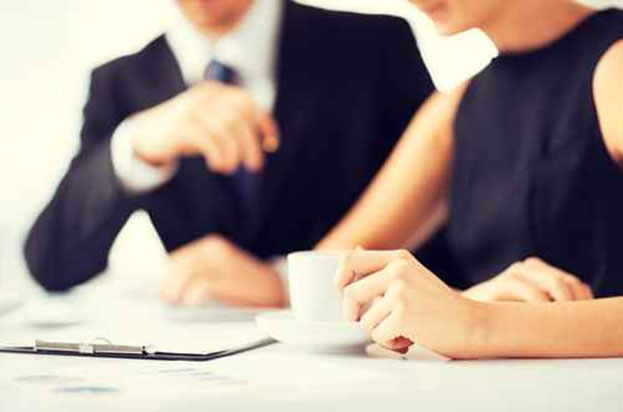 It's a Seller's market. Demand is high. Multiple offers are rampant and homes are selling like "hot cakes" within a few days above the asking price. You are ready to buy a home. You've engaged the services of a real estate agent and have spoken to your mortgage broker to confirm financing. After a few weeks of browsing all the newly listed properties you see a home that you really like. You've been advised that given all the interest the home will likely sell very quickly. You decide to make an offer only to find out that a few other parties will also be making offers. The thought of competing leaves you feeling a little disappointed that you'll have to pay more, however you were expecting this may happen and decide to proceed and give it your best shot. Unfortunately your offer wasn't good enough. The Vendor (Seller) accepts another offer. What could you have done to improve your odds of winning? It is, after all, a competition. A competition where multiple offers compete for acceptance.
So What Are You Up Against? Unconditional Offers Win (but are Risky).
You'll be competing with unconditional offers. An unconditional offer has no conditions (or subject clauses) such as "subject to financing" or "subject to inspection". If the Seller accepts an unconditional offer, the property is sold. An unconditional offer is extremely powerful and they often win in multiple offers because the sale is immediate. The Seller doesn't have to wait for a week hoping your financing is approved or if his home will "pass" your inspection. It's a done deal. As a Buyer, making an unconditional offer is very risky. It would be prudent to get professional legal advice before making an unconditional offer.
Money Talks.
So how much should you offer? What many Buyers don't realise is that in multiple offers you only get one chance to make your very best offer. If your offer is not accepted, it's too late to then come back and offer more. Be sure to make your very best offer and don't hold back. To guide you, your agent will help you determine how the property is priced using a comparative market analysis. The analysis will also help in determining how much more the property may sell with multiple offers. It stands to reason that given the multiple offer situation the property is likely priced at or below market value. Once an estimate of market value has been determined the big question really is: How badly do you want the property? Once you think you know your maximum number, you need to ask yourself: If a competing offer beats your offer by $X, how would you feel? If you think you would be disappointed then you should probably offer more. Ask yourself this question whenever you feel you are at your offer limit. You know when you've truly reached your limit when you would not be upset if another offer beat your offer. The last question is a test to make sure you don't offer too much. You need to ask yourself if the Seller accepts your offer how would you feel? If you think you may feel like you overpaid, then you may need to reduce your offer price a little to a level where you are happy with the end result whether successful or unsuccessful.
Dates Matter.
What dates would the Seller like? The Seller may have purchased another property and needs the completion and possession dates of their sale to line up with the dates of their purchase. I've personally been involved in multiple offers where our offer was accepted over another higher offer because the dates were critically important to the Seller.
Deposit Shows Commitment.
A deposit is made to show that you (the Buyer) are committed to moving forward with your purchase. Five per cent of the purchase price is typical. In competition, however, if all the terms of your offer are similar to a competing offer, the size of the deposit may come into play. A higher deposit makes you more committed and will certainly make your offer more attractive. It could make all the difference in tipping the odds in your favour.
To Inspect or Not To Inspect?
Inspections are worth every penny. They help you understand what you are buying and point out any issues with the property. I will always advise my clients to get an inspection, however you may want to rethink getting one if you're in a multiple offer situation. If the property is hot, it's very likely you will be competing with an unconditional offer. You need to ask yourself how much you want the property and how a negative inspection would affect your buying decision. Ask yourself hypothetically, if you were to get an inspection and immediate repairs were needed in the amount of $20,000, how would this affect your decision? Would you still go ahead or would you move on to another property? Your answer will help you determine how risk adverse you are and will help you determine whether or not to include a "subject to inspection" clause.
TIP: If time permits, try to inspect the property prior to presenting your offer. The downside is the upfront cost without securing the property however if it's possible, a pre-inspection is well worth the nominal investment for the peace of mind of knowing what you are buying.
Buying a Condo or Townhouse? Get Ready to Read.
When you make an offer on a condo or townhouse (a strata property) your real estate agent will typically request the following documents from the Seller that relate to the strata property:
A current form "B" information certificate;
The rules and bylaws;
The minutes of any meeting going back two years;
The current budget and financial statements;
The developer's rental disclosure statement;
The registered strata plan, any amendments to the strata plan, and any resolutions dealing with changes to common property;
The insurance policy;
The depreciation report;
Any engineers reports or studies;
Any legal opinions or documents.
Try to read the above documents prior to offer presentation. If you're a cash buyer and don't need financing you'll be in a position to remove the "subject to the review of strata documentation" condition prior to offer presentation. If you need financing, be careful about not including this condition in your offer as your lender will need to "approve" these documents before they will agree to finance the purchase.
Know the Players.
Who is negotiating on behalf of the Seller? Who are your competitors? Who are the Sellers? What do they do for a living? How old are they? How long have they lived in their home? Why are they selling? Have they purchased another property? Where are they moving to? The answers to these questions will help you frame your offer in the best possible light. The answers are not readily available and can be very difficult, if not impossible, to ascertain. Real estate agents are not allowed to divulge any confidential information about their client unless we have our client's permission. It never hurts to ask, though, and you'll be surprised to learn what you can find out by doing a little "digging".
What's Your Story?
While the highest offer typically wins in competition it's not always the case. Sometimes a Seller will choose a lower offer simply because they like or know the Buyer. For example, a Seller who has owned a property for a long time, a home in which they raised their kids, may have a tough time selling to a Buyer who plans to demolish and rebuild. Present your offer with a good story. If you were successful in uncovering some information about the Seller, try to make your story connect with them personally. If they like your story, it could make all the difference.
The multiple offer process can be extremely stressful if you're a Buyer. You want your first offer to be accepted because the alternative is one of disappointment. Having personally experienced almost every multiple offer scenario, I can attest to being as prepared as possible. The above points are designed to bring you up to speed as quickly as possible and to help your offer win! Please don't hesitate to call with any questions.
David Reimers
Local Real Estate Advisor
604.340.4400