The Bank of Canada announced on October 25th it would be holding its key lending rate at 5.0%, the second consecutive hold since two quarter-point increases were made over the summer. Since March of last year, the central bank has imposed an unprecedented number of rate hikes in an effort to reduce pandemic-fueled inflation, taking interest rates from historic lows to a more than two-decade high. While approximately three quarters (74%) of Canadian mortgage holders currently have a fixed-rate agreement in place, higher interest rates have had a major impact on those with a variable-rate and hybrid mortgage.
"Some Canadians with variable-rate mortgages have seen their monthly payments double or even triple over the last year and half, due to the Bank of Canada's aggressive interest rate hike campaign aimed at tamping down high inflation. Those locked in to a fixed-rate mortgage, which most are, have been protected from those increases, at least for a short time," said Karen Yolevski, chief operating officer, Royal LePage Real Estate Services Ltd. "While the central bank's key lending rate is expected to come down in the medium term, the likelihood that we will return to rock-bottom rates of less than one per cent is very low. Upon renewal, fixed-rate mortgage holders will be faced with a new reality – higher monthly payments."
According to a recent Royal LePage survey conducted by Nanos,1 74% of Canadians with a residential mortgage set to renew within the next 18 months say they are concerned about the renewal, in light of the series of interest rate hikes made by the Bank of Canada since March of 2022. 31% per cent of all mortgagees in Canada say their lending agreement is set to renew within the next year and a half (16% within 12 months and 15% in 12-18 months). That's approximately 3.4 million people with a mortgage that is set to renew by March of 2025.2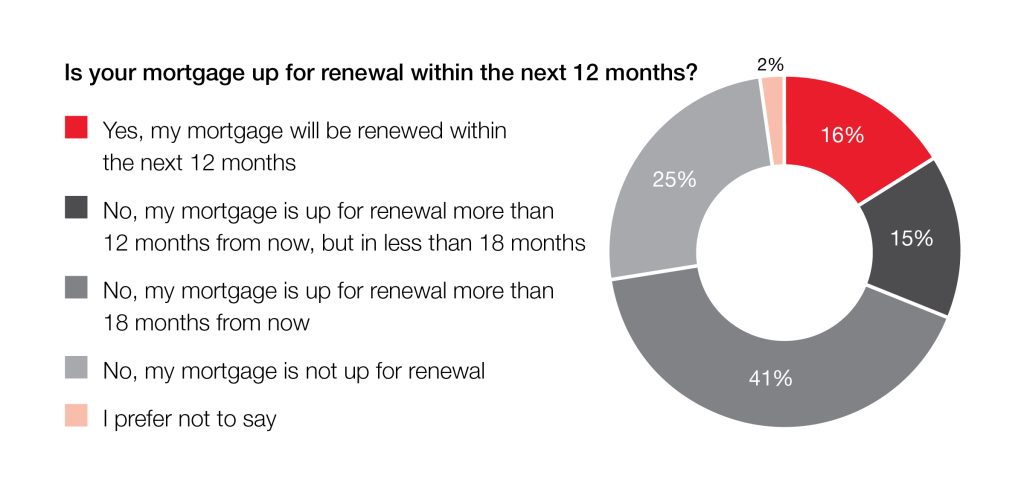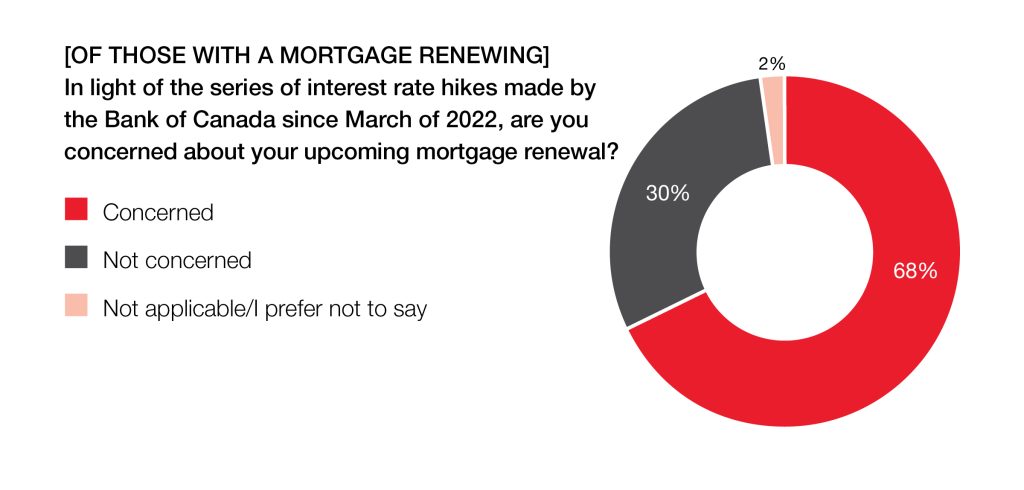 Of those who have a variable-rate or hybrid mortgage, 64% say that higher interest rates have caused their mortgage payment to hit its trigger rate – when the mortgage payment no longer covers the interest portion – and have subsequently caused their monthly payments to increase.
"There is no doubt that Canadians' financial stability has been put to the test over the last few years. In addition to home prices skyrocketing in 2021 and the start of 2022 – followed by interest rate increases that have caused monthly mortgage payments to rise by hundreds, if not thousands, of dollars – the cost of everyday essentials like food and fuel have also surged," said Yolevski. "Canada's strong employment rate and the rigorous lending practices of our major banks continue to ensure that a vast majority of households are able to navigate these financial challenges without having to sell their homes."