Overall Impression of the Area: Ranch Park is undergoing a transformation. A prime area for infill development. Ranch Park is an established area well known for it's larger lot sizes and spectacular views. Property values tend to be lower than average for the Coquitlam area. As older long-time residents start down sizing into smaller homes, their properties are being acquired by young families. Builders are also seeing the potential and building monster million dollar mansions.
Report Prepared By: David Reimers
Study Area: Ranch Park, Coquitlam
Date: March 22, 2013
Number of Houses: 2265
Age of Area: After the completion of the Lougheed Highway in 1953, development of the Ranch Park area began. The majority of Ranch Park's housing construction occurred between 1971 and 1990.
Active New Construction: Infill development of single family homes.
Predominant Home Style: A wide variety of home styles exist including bungalows, two storeys, multi level splits, basement entries etc.
Approximate Size of Homes: Anywhere from 1800sqft to 4000sqft. The average home size is around 2300sqft
Approximate Lot Sizes:+/- 7000sqft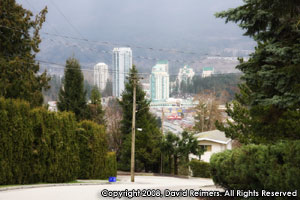 Recreational Opportunities Available: Neighbourhood parks are conveniently located throughout the Ranch Park area, including tennis courts at Mariner Park. Residents also enjoy the proximity to Mundy Park and its 179 ha of urban nature forest. For shopping enthusiasts - Coquitlam Centre (on the Northern boarder of Ranch Park) features over 910,000 square feet of retail on two spacious levels. Coquitlam Centre is the only shopping centre in the Greater Vancouver Regional District offering The Bay, London Drugs, Sears, Sport Chek, Zellers, T&T Supermarket, H&M, Coast Mountain Sports, Future Shop, Golf Town and Old Navy all in one convenient location. Nearby leasure and sports facilities include the Poirier Community Centre Complex, the City Centre Aquatic Complex, the Pinetree Community Centre and the Centennial Activity Centre. An extensive variety of commercial services are easily accessed nearby in the Town Centre and in Central Coquitlam.
Schools: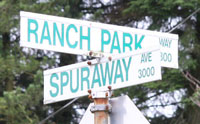 Elementary: K - 5 Ranch Park Elementary
Middle: 6 - 8 Hillcrest Middle
Secondary: 9 - 12 Dr. Charles Best Secondary
French Immersion - Elementary: K - 5 Porter Street Elementary
French Immersion - Middle: 6 - 8 Banting Middle
French Immersion - Secondary: 9 - 12 Dr. Charles Best Secondary
More information on School District 43.

To locate a school for a particular address click here.
Location of Ranch Park
Transportation: The West Coast Express (www.westcoastexpress.com) commuter rail operates five trains during weekday peak periods, connecting Mission, Maple Ridge, Pitt Meadows, Port Coquitlam, Coquitlam and Port Moody with downtown Vancouver. Travel time from the Coquitlam station, located in the Town Centre and the junction of the Barnet and Lougheed Highways, to the Waterfront station in Vancouver is just under 30 minutes. There are a number of major transit routes which provide regular and express service to Coquitlam residents. Some make connection with SkyTrain at Braid and Lougheed Stations. In addition, the 97-B Line provides express services between Lougheed Station and Coquitlam West Coast Express Station. For those who wish to park-and-ride, there are two locations: one at Lougheed and Barnet Highways, and the other at Lougheed Highway and King Edward Street. More information on buses and SkyTrain can be obtained at www.translink.bc.ca.
Sales Data (Last Six Months)
Recent Sales:13 homes sold in Ranch Park over the last 6 months.
Average Sales Price: $756,269
Average Days on Market: 51
Number of Homes on the Market Today: 22
For the latest real estate market information for the area please contact Ranch Park's resident REALTOR® David Reimers at 604.939.6666