Luxury Homes
Carriage Trade is an exclusive real estate service we offer to market our high-end property portfolio, resulting in unmatched global exposure to high net worth buyers around the world.
Exceptional homes require exceptional marketing.
Our Carriage Trade luxury property program offers exclusive marketing tools designed to increase your home's appeal and exposure:
Canada's premier online destination for luxury property listings.
Exquisite videography, brochures, feature sheets and marketing materials.
A carefully designed marketing plan, including exposure in some of North America's finest luxury home advertising media, such as Robb Report Collection magazine and Home & Style magazine.
For expert advice about buying or selling a Carriage Trade luxury property, contact us today.
Our marketing program gives you the service and attention you and your property deserve. Only exceptional properties qualify for the Carriage Trade program designation, reserved for homes of distinction that stand apart from the rest of the market. To determine if a home qualifies for the Carriage Trade program, we carefully assess each property to ensure that it meets the program's requirements. Value is clearly an important consideration. Carriage Trade homes typically fall in the top five per cent of the price range of a local market. But price isn't the only measure that sets a Carriage Trade property apart. We look for luxury features that are admired by many, but available only to a few such as: architectural distinction, a sought-after location, sophisticated décor, exceptional workmanship, upscale amenities, inspired landscaping, historical significance, spectacular views etc. So how do you know if you have a Carriage Trade home? Give us a call and we'd be happy to provide a complimentary evaluation to assess if your home qualifies.
Luxury Living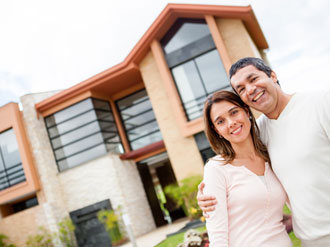 What are the most sought-after amenities for luxury homes? Whether you're looking to sell or simply upgrade your luxury home, here are the most requested features for the ultimate in comfort, convenience, and enjoyment.
Car lifts and indoor car washes - Luxury automobiles need luxury accommodation. For city homes with limited space, install car lifts for added capacity. For the avid car collector, an indoor car wash keeps your investment spotless. Cost: Car Lifts: $2,500 to $6,000; Indoor Car Wash: $30,000+
Walk-in refrigerators - Whether you are an amateur cook or the master chef, a professional kitchen is a necessity for home entertaining. Complement stainless steel double ovens, granite counter-tops and copper sinks with a walk-in refrigerator - ideal storage in a cool package. Cost: $7,000 - $20,000
Spas, gyms and yoga and Pilates studios - The home gym has undergone a makeover. For the best in fun and fitness for a luxury home, add a professional spa complete with steam and massage rooms. Cost: Starting at $50,000
Wine cellars and tasting rooms - Luxury homes are built with exquisite taste - especially when it comes to tasting wine. Add individual cellars for red and white wines, paneled tasting rooms, and custom-designed wine cabinets to provide optimal conditions for storing and aging fine wines. Cost: $60,000 - $150,000
Concierge services - If you want more time for things that really matter in your luxury home, a concierge service will manage your domestic affairs, handle the chores, and act as your own personal assistant. Cost: $50 - $75 per hour (a minimum number of hours may be required)
Media rooms - Lose yourself in your favourite movie, as you recline in lavish leather seats. With theatre-size screens, surround sound and rows of plush seats, home media rooms can rival local cinemas (and the popcorn is free). Cost: $50,000 and up
Wrapping and sewing rooms - Tailored gift-wrapping rooms and sewing rooms provide a creative refuge for quiet inspiration in any luxury home. Cost: $5,000 and up
Structured wiring and security - Smart wiring enables smart living. The latest technology integrates home theatres, audio systems, communications and security. Computer controls automate heating, air conditioning, appliances and lighting. Remote access lets you control your home systems when you are at work, the cottage or on holiday. Cost: $25,000 and up
Home elevators - A necessity for some, a convenience for all. Home elevators make living in your luxury home that much easier (especially when you need to go up). Cost: $30,000 for equipment and installation; renovation costs, if needed, are extra
Heated driveways, walkways and garages - Heated driveways and walkways make snow shoveling a thing of the past while improving the view of your real estate. Cost: $5,000 for a 600-square foot driveway; installation is extra
The above top-10 list of the most unique and sought-after accessories for Canadian luxury homes was compiled from interviews with Royal LePage Carriage Trade Home agents. For expert advice about buying or selling a Carriage Trade luxury property, contact us today at 604.340.4400.