Discover the Best Coquitlam Presale Condos for Your Lifestyle
What is a presale condo?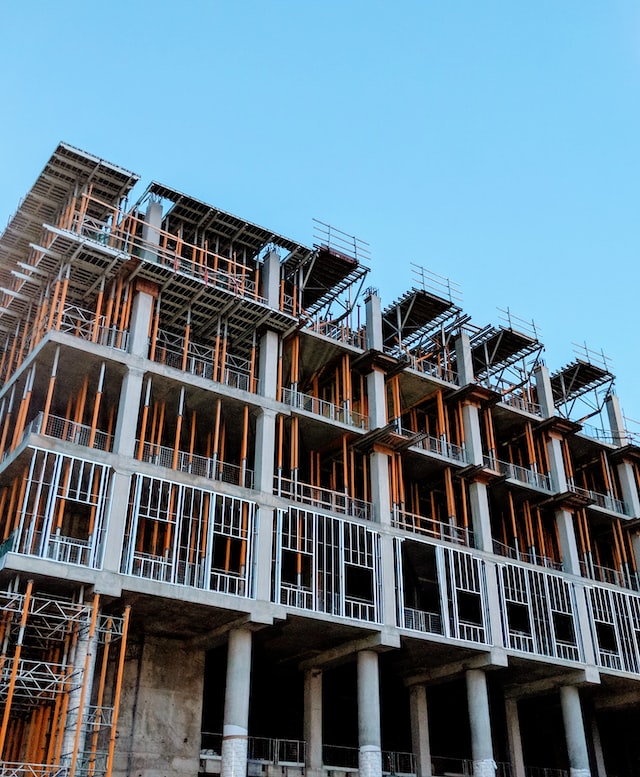 A presale condo is a condominium unit that is sold by a developer before construction has been completed. In other words, it is a condo that is purchased "off-plan." Buyers typically purchase presale condos based on floor plans, renderings, and other marketing materials provided by the developer, rather than being able to physically tour an existing unit.
Presale condos can offer buyers certain advantages, such as the opportunity to purchase a unit at a lower price than they might be able to after construction is complete, as well as the ability to customize certain aspects of the unit, such as finishes and fixtures. However, there are also potential risks associated with buying a presale condo, such as the possibility of delays or changes to the final product from what was originally advertised.
It's important to thoroughly research the developer and the project before committing to a presale condo purchase. You want to know that the developer is going to be around to build the home you were promised and deliver it based on the show home and virtual tours you were shown at the time of purchase. Be sure to consult with a real estate agent and/or attorney who is familiar with presale contracts and related issues.
Will new construction prices drop?
There are several reasons why new construction prices are unlikely to drop:
The cost of land is unlikely to decrease since no new land is being created.
Government fees are expected to continue increasing, which adds to the overall cost of new construction projects.
Immigration and population growth is increasing demand for new housing, which helps to keep prices stable or even drive them up.
If pre-sales slow down, developers may choose not to build, resulting in limited inventory and upward pressure on prices.
What are the pros of buying a presale condo?
Presale condos offer many advantages to buyers, particularly those looking to invest. As a buyer considering a pre-sale condo purchase, you may wonder what benefits come with buying a new, not-yet-built condo. Here are a few reasons to consider a presale purchase:
Brand new: Apart from that feeling of being the very first owner, you'll enjoy all the modern conveniences and amenities you'd expect in a newly built home.
Wide selection: With many pre-sale options available, you're more likely to find a condo that meets your needs and preferences. Some builders may even allow minor modifications to the floor plan, giving you a chance to customize your new home.
Warranty protection: In British Columbia, all new homes built by licensed residential builders must be covered by mandatory, third-party home warranty insurance. The typical 2/5/10 new home warranty provides buyers with low-risk property ownership, reducing the chances of high maintenance fees and large assessments to cover repairs. (What is a 2/5/10 warranty?)
Leverage: Depending on the development, you may be able to purchase a pre-sale condo with a minimal deposit. Based on the historical performance of our real estate market, by the time the development is complete there is a good chance the property has increased in value, often creating a significant return for the investor on their deposit funds invested. The increased equity provides an opportunity to put down more than 20% of the value of the property - helping you to avoid costly CMHC Mortgage Insurance premiums that would otherwise apply on down payments of less than 20%. (How much is CMHC mortgage insurance? )
Lower ownership costs and energy efficiency: New homes require minimal repairs and maintenance compared to older buildings. They're also more energy-efficient, leading to lower utility costs.
Trouble-free: Investing in a presale condo can be a relatively easy way to increase your capital appreciation without having to deal with tenants, property taxes, and strata fees. Many presales are sold prior to completion via an "assignment". The assignment is typically for a profit but not always. (What is an assignment?)
Higher rents: New condos are popular with tenants, which often results in higher rental income. After all, who wouldn't want to live in a brand new rental suite?
What are the cons of buying a presale condo?
Buying a presale condo in British Columbia comes with some drawbacks that potential buyers should be aware of. Below is a list of some of the potential risks for you to consider.
GST and PTT: In British Columbia, Federal Goods and Services Tax (GST) is payable on all new properties, in addition to the Property Transfer Tax (PTT) that applies to all properties, whether old or new. These taxes are due upon completion of the sale. Keep in mind that there are rebates available for qualified buyers, so be sure to talk to an accountant to find out if you qualify.
Market fluctuations: If the real estate market takes a dip and the market value of your presale condo is lower than what you paid for it, you will still be required to complete your purchase. It's essential to be 100% committed and able to complete your purchase before buying a presale. If you do choose not to complete your purchase speak to a lawyer first to discuss options, as you risk losing your deposit and may even face a lawsuit from the developer.
No mortgage guarantee: While it is possible to get a mortgage on a presale property, there is no guarantee that you will be able to secure one. Consult with your lender, bank, or mortgage broker before purchasing a presale to make sure you understand your financing options.
Possible discrepancies with what you paid for: Contracts to buy presales are drafted by the developers in favour of the developers and are not standard form. Developers almost always include fine print clauses to protect themselves in case things don't go as planned. To avoid any unpleasant surprises, make sure to buy from a reputable developer and read the contract carefully. Don't be afraid to have a lawyer review it for you.
Waiting for completion: Presale condos usually take at least a year to complete, and sometimes even up to four years. It's not uncommon for delays to happen, which can make planning difficult. Make sure to have alternative living arrangements planned in advance just in case and be prepared to be patient.
No profit guarantees: Investing in presale condos can be profitable in a rising real estate market, but there is no guarantee that you will make a profit. If the market falls, you are still required to complete the purchase at the agreed-upon price.
Difficulty selling before completion: In a slow real estate market, selling a presale condo (also known as an assignment of contract) can be challenging. Developers often restrict the marketing of assignments and may not allow buyers to sell until they have sold out the development. Developers also charge you a fee for the ability to assign your presale contract to another buyer.
Leverage can hurt you: If the value of your presale condo falls below what you paid for it, you will still have to complete the purchase. If you need to get a mortgage and the property is worth less than what you paid for it, you may have to find the money to make up the difference between the contract price and the actual market value. Always consult with a mortgage broker or lender and ask what happens if prices go down.
Remember to always consult with your REALTOR®, lawyer, accountant, and mortgage lender before making any decisions about buying a presale condo. They can help you understand all the pros and cons and help you make an informed decision.
Why use us on your next presale purchase?
As presale condo specialists, we provide a range of benefits that can help you maximize your real estate investment. Our expertise in the market allows us to identify exclusive opportunities and deals, while our commitment to protecting your interests ensures your investment is secure. We can help you build wealth by providing expert guidance and advice tailored to your specific needs. With established industry relationships and in-depth market knowledge, we provide valuable insider insights that will help you make informed decisions and invest wisely. You can trust that we know what we're talking about, and with personalized service, we're here to help you every step of the way.
If you are looking for team who you can depend on, with a solid reputation, extensive experience, expert negotiation skills and unwavering professionalism, reach out today!
Featured Coquitlam Presales
UMBRA by Edgard Development
Umbra's impressive collection of 219 residences and townhomes, spanning across six storeys, make a remarkable entrance to Portwood - a 23 acre environmentally-friendly community situated in Port Moody.
GARDENA by INTRACORP
A masterfully planned community situated in the thriving and rapidly expanding Burquitlam neighbourhood. Comprised of four impressive buildings, including a striking 42-storey tower, Gardena offers a blend of impeccably designed condo residences and rental homes.
PRECIDIA by Ledingham McAllister
Building offers a mix of 1 bed + den, 2 bed, and 3 bed homes. There are 178 market homes at Precidia available for purchase and located on floors 7-29. There will also be 75 rental homes on the first six floors; 9 of these homes will be non-market rentals.