Welcome to Ranch Park, Coquitlam!
I love Ranch Park! Why? Because of:
The amazing LOCATION. It's close to everything!
The spectacular VIEWS!
The excellent SCHOOLS!
The larger LOT-SIZES!
The EVERGREEN SkyTrain!
The COMMUNITY as well as all the little things, such as the annual Halloween extravaganza on Starlight.
Having lived on Saddle Street for many years I decided it was time to specialise in Ranch Park real estate. I know the area backwards. I know every street and the details of every house that has sold in Ranch Park going back for as long as I can remember. My knowledge of Ranch Park is unmatched and is key to negotiating the highest price possible for your home. Keep in mind, I look after all aspects of the home selling process. From the initial stage of planning and preparing your home for market, all the way through to your big move. If you are thinking real estate, please don't hesitate to get in touch. I would be happy to answer any questions you may have.
I can be reached by email or direct on my cell at 604.340.4400.
How much is your Ranch Park home worth? Find out here.
Thank you for visiting. I look forward to meeting you soon.
Cheers,
David Reimers
Your Local Real Estate Advisor


Are you interested in moving to Ranch Park?
Browse all Ranch Park Homes Currently For Sale.
Real Estate Statistics
For the latest market information visit our Coquitlam Real Estate Statistics page.
General Information
Ranch Park is an established area well known for it's larger lot sizes and spectacular views.
Number of Houses: approx 2265
Age of Area: After the completion of the Lougheed Highway in 1953, development of the Ranch Park area began. The majority of Ranch Park's housing construction occurred between 1971 and 1990.
Active New Construction: Infill development of single family homes.
Predominant Home Style:A wide variety of home styles exist including bungalows, two storeys, multi level splits, basement entries etc.
Approximate Size of Homes: Anywhere from 1800sqft to 4000sqft. The average home size is around 2300sqft
Approximate Lot Sizes:+/- 7000sqft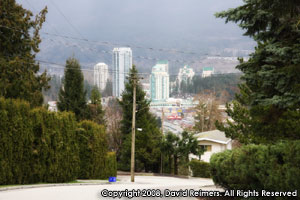 Recreational Opportunities Available: Neighbourhood parks are conveniently located throughout the Ranch Park area, including tennis courts at Mariner Park. Residents also enjoy the proximity to Mundy Park and its 179 ha of urban nature forest. For shopping enthusiasts - Coquitlam Centre (on the Northern boarder of Ranch Park) features over 910,000 square feet of retail on two spacious levels. Coquitlam Centre is the only shopping centre in the Greater Vancouver Regional District offering The Bay, London Drugs, Sears, Sport Chek, Zellers, T&T Supermarket, H&M, Coast Mountain Sports, Future Shop, Golf Town and Old Navy all in one convenient location. Nearby leasure and sports facilities include the Poirier Community Centre Complex, the City Centre Aquatic Complex, the Pinetree Community Centre and the Centennial Activity Centre. An extensive variety of commercial services are easily accessed nearby in the Town Centre and in Central Coquitlam.
Schools
Elementary: K - 5 Ranch Park Elementary
Middle: 6 - 8 Hillcrest Middle
Secondary: 9 - 12 Dr. Charles Best Secondary
French Immersion - Elementary: K - 5 Porter Street Elementary
French Immersion - Middle: 6 - 8 Banting Middle
French Immersion - Secondary: 9 - 12 Dr. Charles Best Secondary
More information on School District 43.
To locate a school for a particular address click here.
Location of Ranch Park


As always, I welcome your inquiries and can be reached direct on my cell at 604.340.4400.